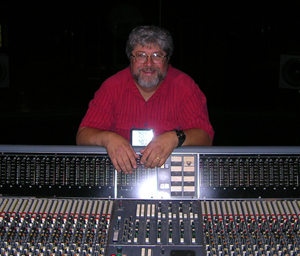 Meet the professor.
Recording and mastering engineer Mike Iacopelli honed his skills in the studios of Detroit. Now as a professor with Delta State's Delta Music Institute, he is passing these skills along to the next generation of the music industry. This site will provide students with course descriptions and syllabi, scheduling information, and more.
He has worked with a diverse list of artists, including Aretha Franklin, Stevie Wonder, Bishop G.E. Patterson, The Winans, the Tubes, The Four Tops, Albertina Walker, Brides of Funkenstein, Blue Miller, and many more. He has ten gold and platinum albums to his credit along with a Grammy Award and a 3M Visionary Award. His audio engineering expertise covers a wide range of settings from record production to Film/TV to studio design to live sound reinforcement.
The best ways to contact him are through email (found below) or drop by during his office hours which are listed on the Schedule page.